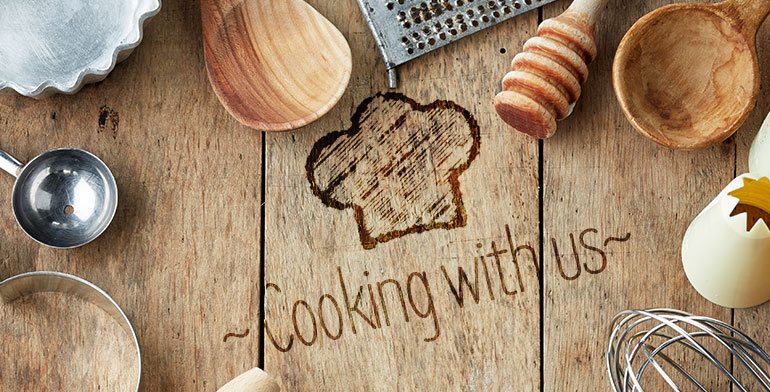 A Hands-on Cooking & Baking Vacation
Cooking should never be a daunting moment, nor a posh affair. It is for everyone, every day, and should never be reserved for an elite. I will demystify French cooking for you, by guiding you into producing pastries or traditional cuisine, from rustic every day meals to dinner-party food..."
You will cook from scratch, to learn not only recipes but mainly techniques that will stay with you for the rest of your life, so you can improvise a French meal or pastries back home for family and friends whenever you feel like it.I have a multitude of tips and tricks to share with you that will make your life easier in the kitchen. Just pick your course: Seasonal Cooking, Patisserie, or Fat Duck Course, and join us for a fun and authentic experience!
You will not be stuck in a kitchen! You will not only cook but you will get a real taste of the life in France as I take you around the local villages. You will get a glimpse of our beautiful region, and make the best of the local seasonal produce. Meet the producers, visit the farms, taste the products and immerse yourself in south west France! If the harvest allows us, you will cook with our own grown organic fruit and vegetables and pick herbs from one of many herb plants we grow. Check out the location of our courses.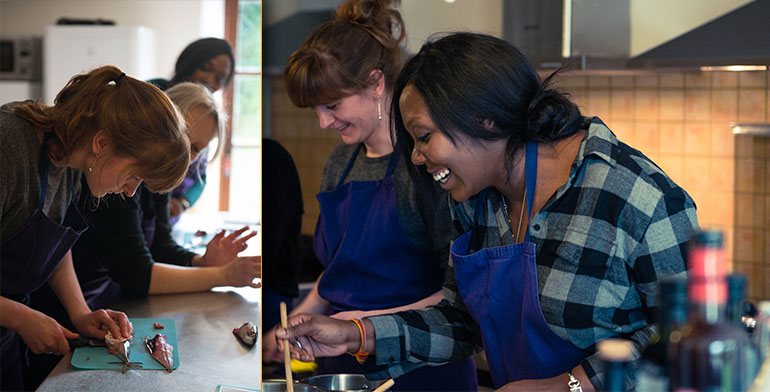 We do not dress to impress... no pretentious dishes, no "oui chef!" required, no chefs whites... just food that makes your tummy smile! Giving food is giving love and cooking should be an enjoyable time, so we will give you a relaxed experience in our French kitchen. We supply the aprons, just bring your good humour and your love of good food!
Our kitchen has been purposely built and designed to host up to 6 cooks at a time, our goal being to give everyone enough room without ending up elbow to elbow, but most importantly individual attention. We make sure every participant has a go at every preparation instead of giving everybody a different task, which would make you miss out on a specific preparation.
There is no hidden cost: your accommodation, every single meal (with drinks), restaurant outings and all taxes are included.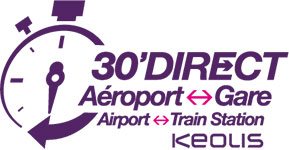 Flying to Bordeaux?
Save 10% on the shuttle service between Bordeaux Airport & Bordeaux St.Jean Train Station when you book online.